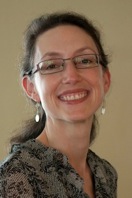 Margaret R. Zellner, Ph.D., L.P.,
is a licensed psychoanalyst in private practice in New York.
She is also a behavioral neuroscientist
and teaches neuroscience to psychotherapists.

After receiving a B.A. in Semiotics from Brown University and an M.A. in Latin American Studies from New York University, Maggie entered analytic training at NPAP (the National Psychological Association for Psychoanalysis, in New York City). She then became interested in how early experience affects the emotional infrastructure in the brain, and began to study neuroscience.

Maggie received her Ph.D. in neuropsychology at the Graduate Center of the City University of New York in 2008, doing research on the dopamine system in rats, and did her postdoctoral work with Don Pfaff at The Rockefeller University, using a mouse model of depression. She is therefore one of the few people in the world who both sees patients in analytic therapy and has done behavioral neuroscience research with animals. Maggie is a member of NPAP, and a member of the Adjunct Faculty at The Rockefeller University. She was a curator on the exhibit Brain: The Inside Story, which showed at the American Museum of Natural History through August, 2011, and is now on tour to Beijing and Granada.

Maggie has been active with the International Society for Neuropsychoanalysis since its founding in 2000, and is now the Executive Director of the Neuropsychoanalysis Foundation in New York City. She is also the editor of Neuropsychoanalysis, an interdisciplinary journal for psychoanalysis and the neurosciences.

She has developed a specialty in teaching neuroscience to psychotherapists, and has a reputation for being able to describe complex and foreign information about the brain in terms that therapists can understand and relate to. She now takes every opportunity to link complex intrapsychic processes to underlying brain mechanisms, so she gets to use terms like "object relations" and "orbitofrontal cortex" in the same sentence.